About: Awards: 2012 Top Cow Talent Hunt
In 2012, 11,000 submissions were handed in for the Top Cow Talent Hunt's inaugural search for writers. The publisher, well known for Witchblade and The Darkness, aimed at launching the careers of two writers and two artists.
In the end, three writers were chosen, and one was Hannibal Tabu. His prize-winning script became Artifacts #35 (view a five page preview at CBR), a story about international crime and super powers set in Top Cow's magic-influenced continuity, joining a very exclusive group of Black people who got a chance to write for one of the comic book industry's four largest publishers.
The two artist winners were working with the other two writing winners, so Hannibal was very fortunate to get two illustration powerhouses assigned to his debut issue: Top Cow veteran Nelson Blake 2 and Eisner Award-winning artist Michael Avon Oeming. The title, announced at one point as ending with Hannibal's issue, continued on through 2014.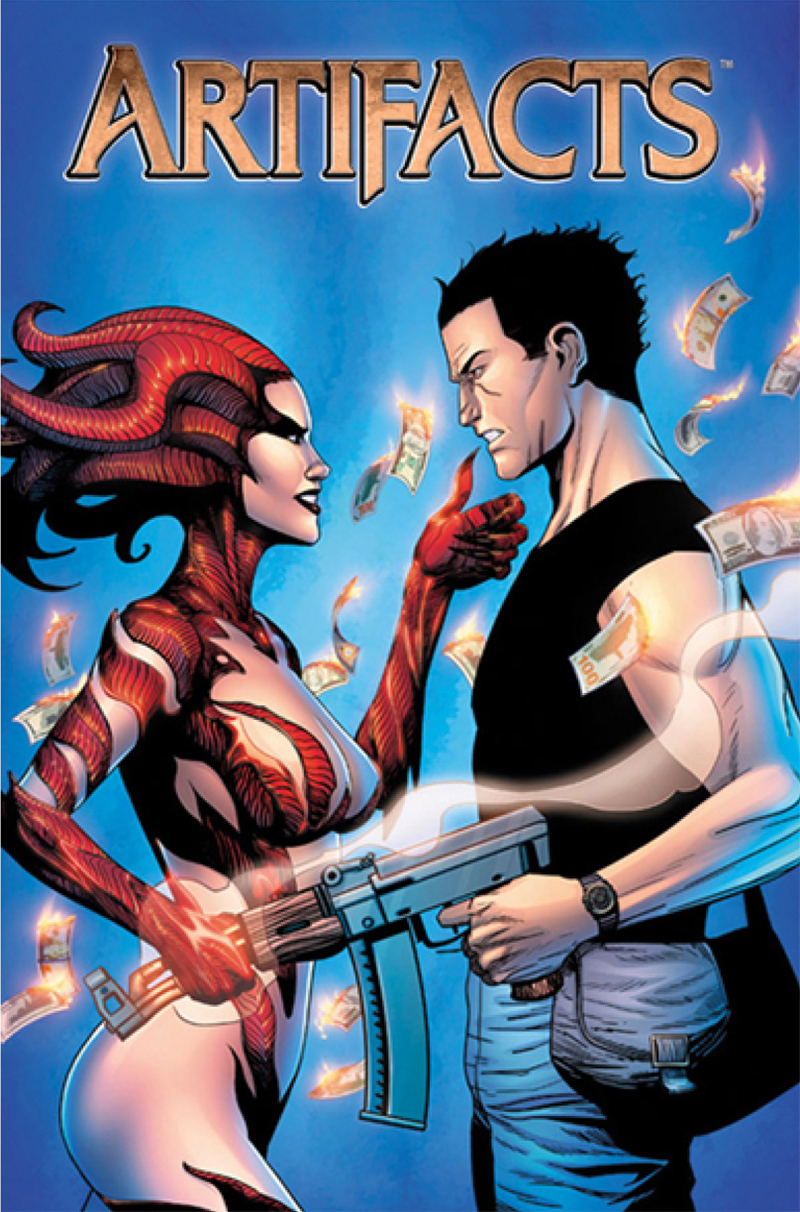 Source: Comic Book Resources