Fathom Sourcebook #1
Book Description (from the publisher):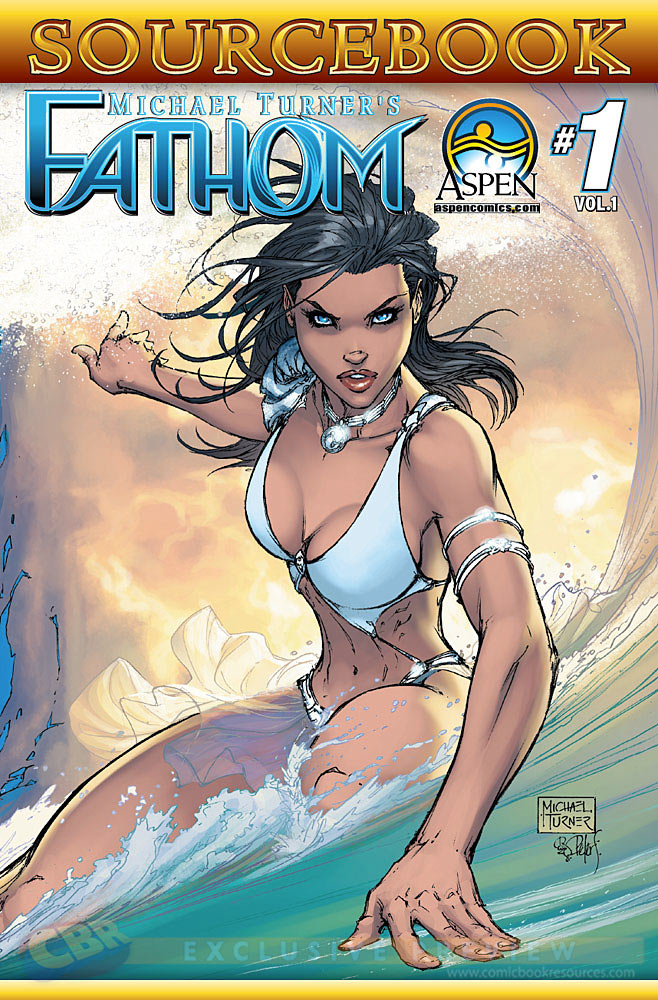 Michael Turner's best selling Fathom series has celebrated over 15 years of thrilling adventures, and now fans and new readers alike can dive even deeper into the depths of the Fathom Universe with Aspen's first-ever FATHOM: SOURCEBOOK Jam-packed from cover to cover with detailed character profiles, in-depth power charts. revealing story elements and so much more -- this is the definitive source to learn about all things Fathom!
Read glowing reviews from The Broken Infinite and Unleash the Fanboy.
In comic stores and available online December 24, 2014
Written by Hannibal Tabu
Cover by Michael Turner