Titles Available from The Operative Network
While The Operative Network is not a traditional publisher, we serve as an umbrella group for a number of independent publishers who put out materials carrying our banner. Why? In the same way that a listener comes to expect certain production values from a New Edition record, regardless of whether it's Bobby, Ralph or Johnny, the Operatives hold each other to a high standard of expectations and believe that we all represent each other.
Therefore, we present to you creator-owned works that we warranty as our best. We hope you'll agree.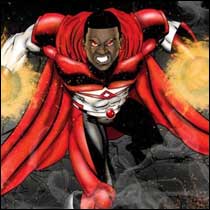 PROJECT WILDFIRE
An unlikely superman battles giant monsters on southern streets.
More About Project Wildfire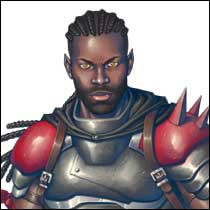 THE SUNDERING
An original Dungeons & Dragons 5th Edition world with a darker tone.
More About The Sundering
FALSE FLAG
Terrorists battle soldiers in a world of superheroes and villains ... probably.
More about False Flag
THE LINE
A goddess leads a host of heroes against the coming of the night.
More About The Line