web comics
Almost every week of the year, the Operative Network aims to bring you original sequential art and storytelling. This is where you find it all.
Featured Web Comic: Menthu: The Anger of Angels
Read Menthu: The Anger of Angels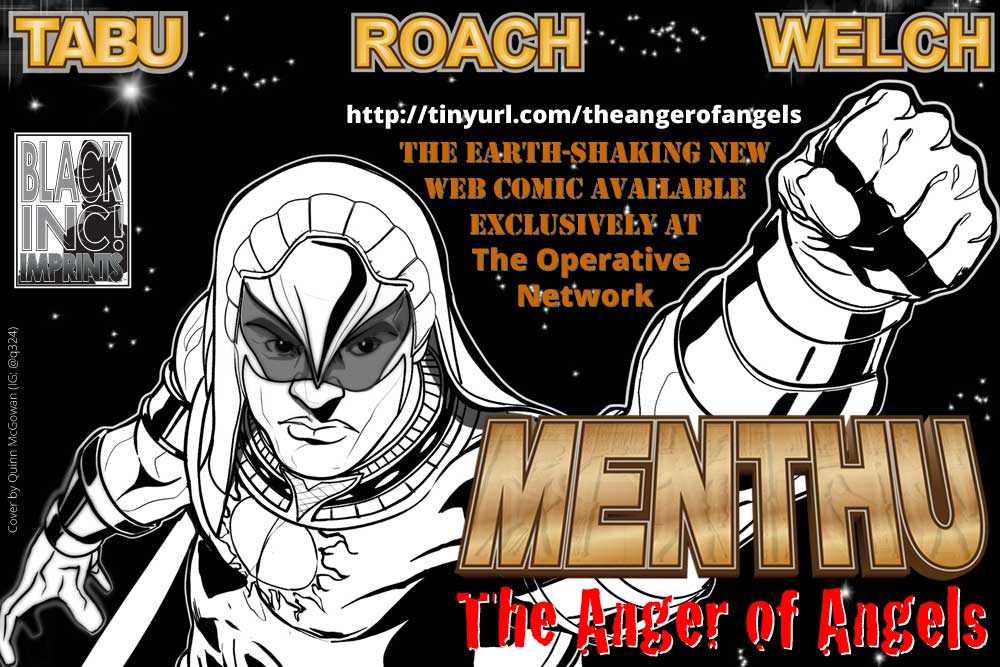 Read Menthu: The Anger of Angels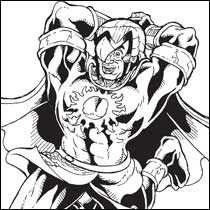 The son of an ancient Egyptian war god and a mortal woman, Rahsaan N'shanga embraces his part-time job as the super hero Menthu as much as he does his full-time job as a player on Los Angeles' professional football team, the Archangels.
Some parties might be happier if the idea of ancient Egyptian gods stayed in the museum. That leads to an unholy pact to make sure the demigod Menthu becomes history.
Written by Hannibal Tabu with pencils by Robert Roach and inks by Larry Welch, and cover by Quinn McGowan.
Read Menthu: The Anger of Angels
Next: Project Wildfire: Street Justice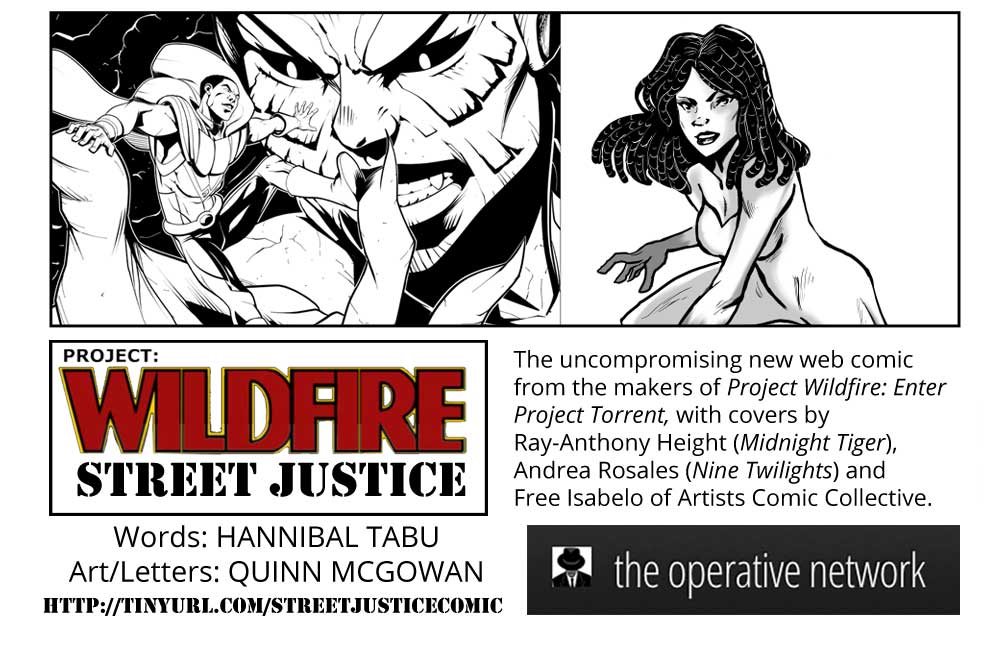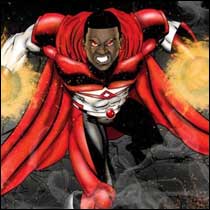 Will Watson the Third never wanted to be a hero, but after a college experiment left him with incredible abilities, he found himself the only one able to battle a plague of monsters on the southern streets of his hometown as Agent Wildfire.
Wildfire isn't a hero to everyone, and when a super-powered street vigilante calls him on his lack of civic responsibility, he has to wrestle with that conflict as well as a new kind of giant monster aiming to bring terror to his territory.
Launching February 2017. Written by Hannibal Tabu with art by Quinn McGowan, with a cover by Ray-Anthony Height.