About: Thaddeus Howze
Thaddeus Howze (a.k.a Thaddeus Atreides or in his secret identity as Answer-Man) is a New York native who made his way to California during a stint with the US Navy. He worked for many years in the upper echelons of technology and education, currently working as an consultant, freelancer, author and essayist.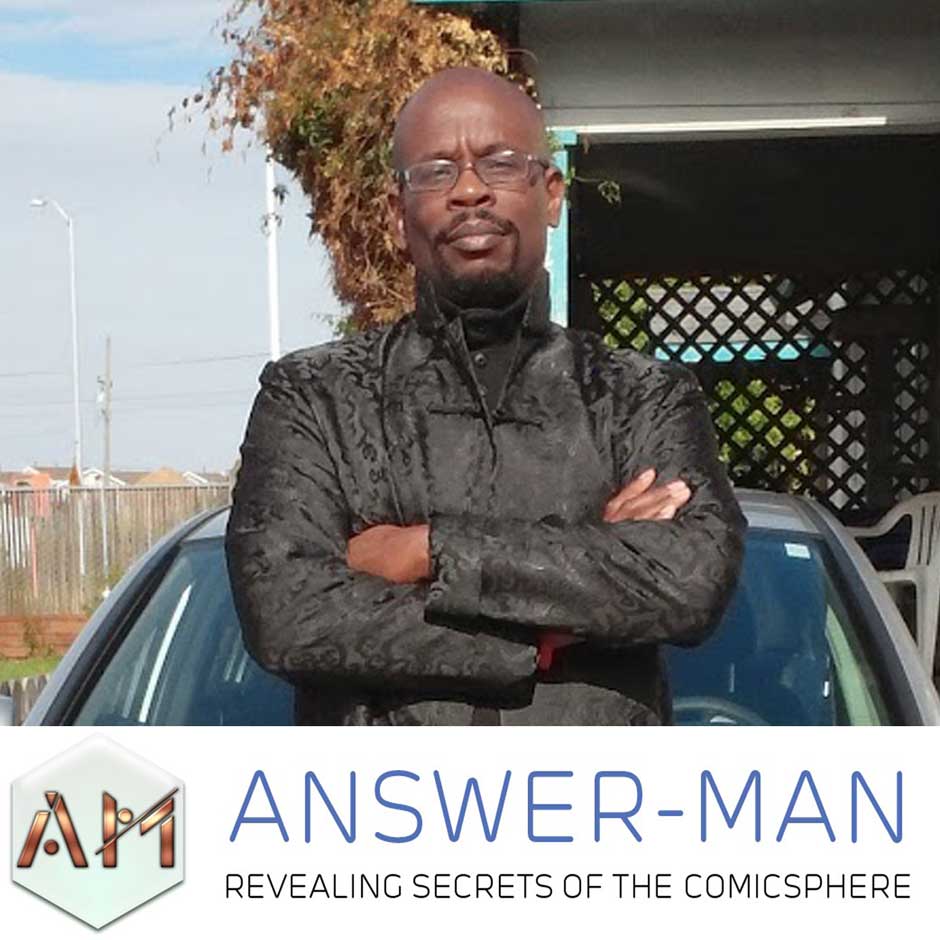 Thaddeus has written two books -- Hayward's Reach and the Clifford Engram, Paranormal Investigator urban fantasy novella Broken Glass -- both available on Amazon.com. He is working on a new collection of short stories called Visiting Hours.
In 2016, Thaddeus was awarded Quoran of the Week, Quoran of the Year (2nd Place) and Quora's coveted Top Writer Award.
His speculative fiction has appeared in numerous anthologies: The Future is Short II (2015), Visions II: Moons of Saturn (2015), Awesome Allshorts: Last Days and Lost Ways (Australia, 2014), The Future is Short (2014), Visions of Leaving Earth (2014), Mothership: Tales of Afrofuturism and Beyond (2014), Genesis Science Fiction (2013), Scraps (2012), and Possibilities (2012).
Thaddeus' professional writing has appeared in well-known publications such as Black Enterprise Online discussing cloud computing, The Huffington Post writing on movies, superheroes and parenting, and Gizmodo, on the price of being Batman.
His literature has appeared in the Los Angeles journal publication, The Enemy (PDF), The Coffeelicious, and Crossing Genres. His journalism discussing issues of cultural economics appear The Good Men Project and Basic Income.
He is a moderator and contributor of over fifteen hundred articles written in a five year period hosted on the Science Fiction and Fantasy Stack Exchange. He is a contributor of fiction, alien races, and tales of exploration as well as articles on science speculation appearing in Scifiideas.com, Science X, and Astronaut.com.
As the Answer-Man, he writes a regular comic analysis column which appears in Panel and Frame. He has written for numerous other online publications including Creative Cafe, the Creative Path, The Writing Cooperative and many others. He is the co-editor of the online speculative fiction publication, Futura Magazine, and maintains over two hundred short stories and articles on Medium.com.
Thaddeus maintains his Answer-Man Archives which decode, deconstruct and analyze characters, memes, profiles and how the heroic and superheroic genres relate to our real world culture. You can find various Archives on his own author's website Hub City Blues, on improving ones writing technique with the Writing Craft Series, comics, superheroes, politics and humor on the Q&A site Quora or at The World According to Superheroes. You can follow him on Twitter or support his writings on Patreon.
Thaddeus describes himself thusly ...
I am an essayist, author and storyteller for mysterious beings who exist in non-Euclidean realms beyond our understanding. These beings who deem themselves cosmic horrors; entities of an undefined nature hailing from an elder cosmos before our own, insist on constant entertainment. Unable to subscribe to cable, they have conscripted me to pen a variety of forms of speculative fiction to appease their hunger for new ways to see themselves taking over the Universe. "I must not summon Elder things into our Universe..." (repeating as needed).
Thaddeus will bring #fictionfridays to the Operative Network along with bringing his talents to some of our in house properties.
For more information, visit Thaddeus' Medium site.