The file folders pertaining to the members of DangerWatch and the Union of the Snake are among the most carefully guarded secrets in the world. Assassins, spies, and some of the world's finest soldiers, to the world at large, much about them is a mystery.

Funny that these files would just be left lying around like this ...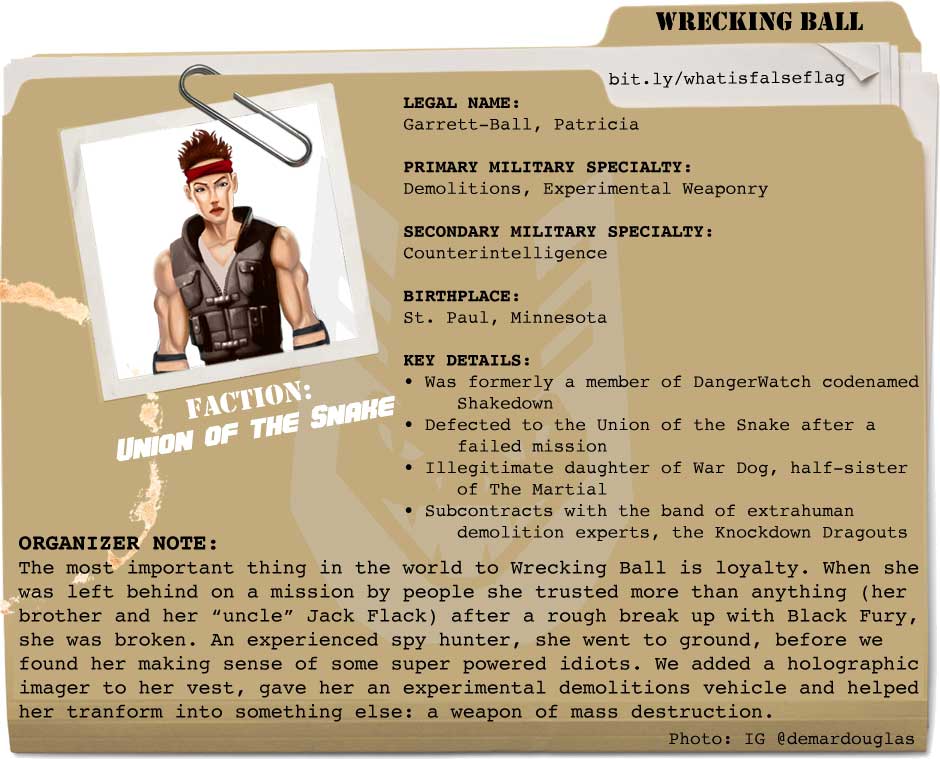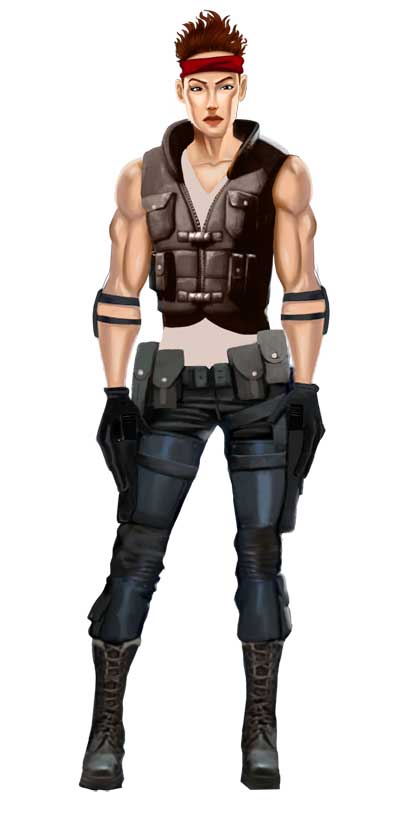 LEGAL NAME:
Garrett-Ball, Patricia

PRIMARY MILITARY SPECIALTY:
Demolitions, Experimental Weaponry

SECONDARY MILITARY SPECIALTY:
Counterintelligence

BIRTHPLACE:
St. Paul, Minnesota

KEY DETAILS:
• Was formerly a member of DangerWatch codenamed Shakedown
• Defected to the Union of the Snake after a failed mission
• Illegitimate daughter of War Dog, half-sister of The Martial
• Subcontracts with the band of extrahuman demolition experts, the Knockdown Dragouts

ORGANIZER NOTE:
The most important thing in the world to Wrecking Ball is loyalty. When she was left behind on a mission by people she trusted more than anything (her brother and her "uncle" Jack Attack) she was broken. An experienced spy hunter, she went to ground, before we found her making sense of some super powered idiots. We added a holographic to her vest, gave her an experimental demolitions vehicle and helped her tranform into something else: a weapon of mass destruction.
False Flag, Created by Hannibal Tabu in conjunction with Demar Douglas, Quinn McGowan and Damion Gonzales.
Wanna be first to find out what's up with False Flag? Sign up for our newsletter!