web comics: project wildfire: the once and future king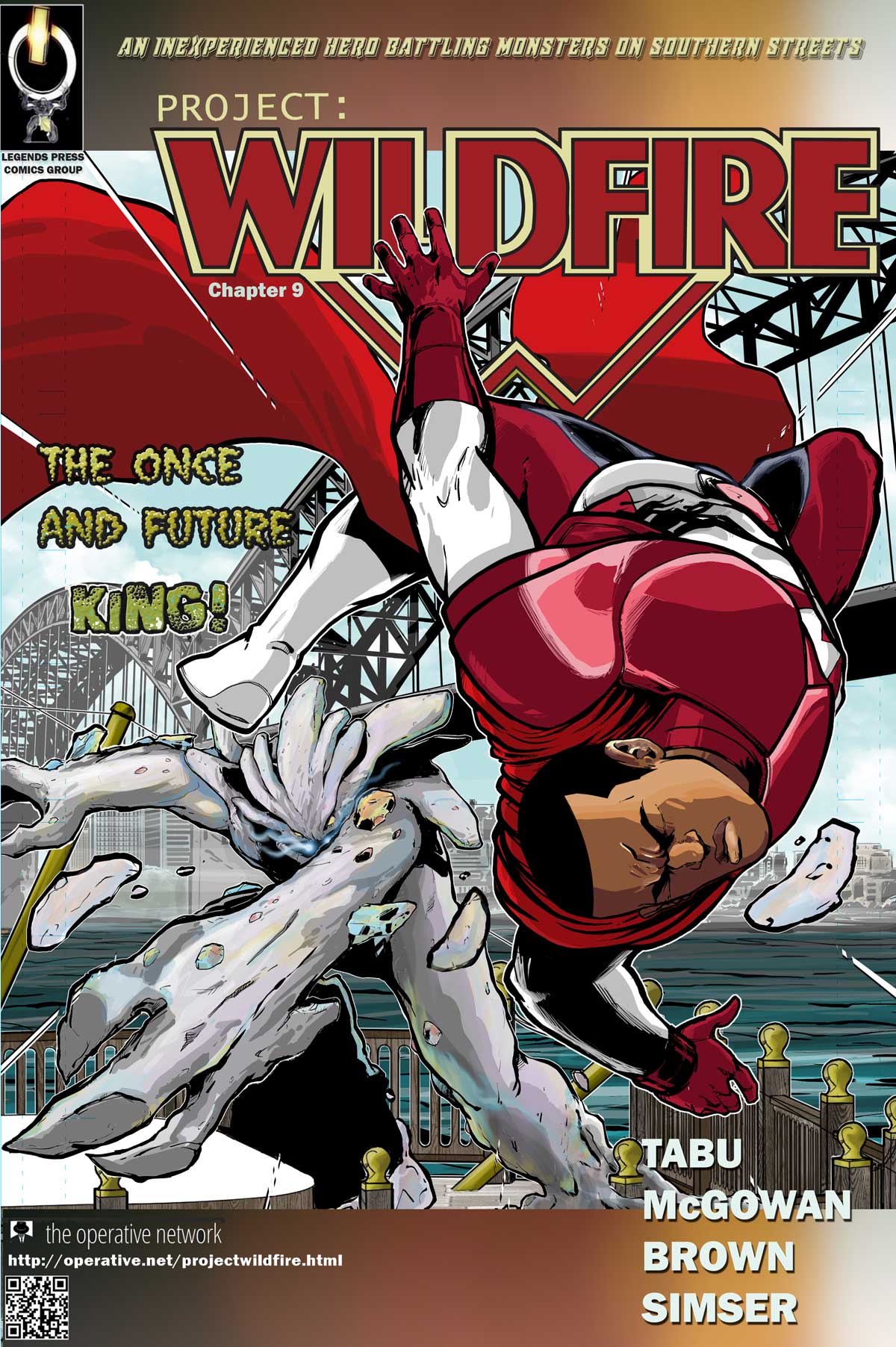 Will Watson the Third never wanted to be a hero, but after a college experiment left him with incredible abilities, he found himself the only one able to battle a plague of monsters on the southern streets of his hometown as Agent Wildfire.
Tragedy on the streets of Shelby City is compounded when a hard luck case becomes the latest victim of the Contagion that's making normal people into giant kaiju. This particular victim has had enough of being the world's punching bag.
Written by Hannibal Tabu with art by Quinn McGowan, lettering by Troy Peteri, with a cover by Jeremy Simser.