Characters: Torrent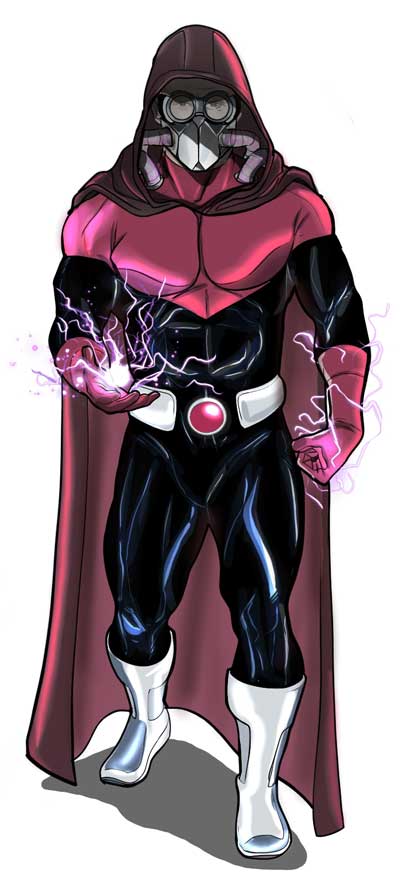 Name: Michael Morris Marsden

Height: 6'2

Weight: 215 pounds

Hair: blonde/ white

Eyes: green

Ethnicity: Caucasian (American of Russian descent)

Known relatives: Edward James Marsden (father, deceased) Margaret Marsden (mother, deceased)

Education: Lakeview High School, Chicago, Illinois. Parris Island, South Carolina. Specialty training at 29 Palms, California

Aliases/nicknames: Torrent

Best known for: Selfless bravery under fire. After realizing he had stepped on land-mine, Marsden stayed in position and engaged in a 4 minute firefight with the enemy to buy his team time to make it to the extraction point before lifting his foot andtaking down as many insurgents as he could.

Group affiliations: None, formerly Monsterwatch

Place of birth: Chicago, Illinois

Marital status: Single

Skills and abilities: TORRENT can absorb various forms of energy and quickly redirect them in powerful streams. It has been theorized that his upper strength level could be somewhere in the 70 ton range but he had to be neutralized and incarcarcerated before more comprehensive tests could be conducted. He possesses speed and reflexes well beyond even the most elite athletes.

Brief personal history: Marsden was what you would call a bad seed. The child of a father who took out his anger at the world on his family and a mother who could not stand up to her husband or son, it's no surprise that Michael grew up angry. His father died in a bar fight when he was 10 and by the time he was 14 he had been in and out of IDJJ (Illinois Department of Juvenile Justice) several times. At his last court appearance he was given two options, adult prison or the Marines. He chose the latter.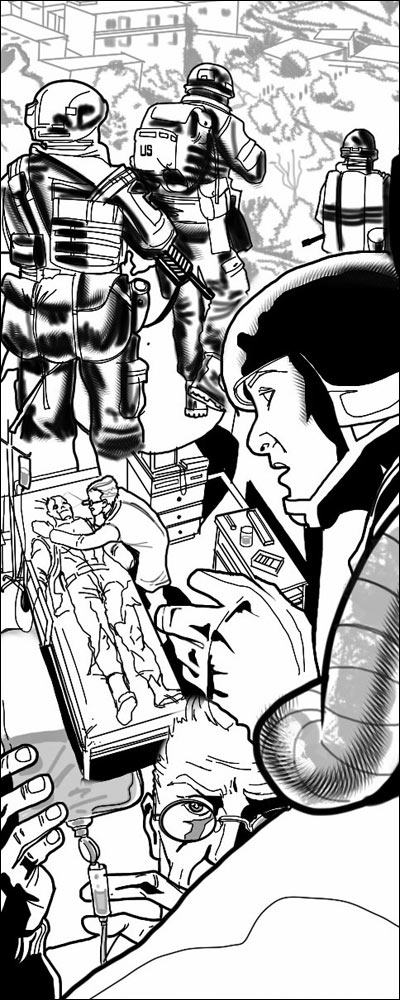 Shortly after boot camp, Marsden found that this was the perfect outlet for his "restless" lifestyle. His superiors were impressed with the success of a recon mission in Japan and for the first time in his life, Michael was on the fast track to something that wasn't prison.

In 2006, he was deployed to the conflict on the Horn of Africa. This extension of Operation Enduring Freedom was titled OEF-HOA. Unlike other operations contained in Operation Enduring Freedom, OEF-HOA was not initiated with a specifically designated target in mind. OEF-HOA instead focused its efforts on detection/disruption of various emerging militant groups in the region, partnerships with willing governments/factions to deter the reemergence of said militant cells and the extraction of any abandoned or captured personnel. The almost nonstop extractions for Marsden and his team had him hopping across most of North Africa and the Middle East. Before his last mission he met with a nonattached General who was recruiting talent for what would become Monsterwatch. He felt this would become a chance to escape his past and become someome highly regarded.

The official report read that Marine Sgt. Michael Morris Marsden, 29, of Chicago Illinois died on August 16, 2006 at Franklin Memorial Medical Center, Shelby City, Tennessee, from shrapnel wounds received while conducting combat operations in Al Anbar province, Iraq, on March 15. He had been assigned to 9th Support Battalion, 3rd Marine Recon Group, III Marine Expeditionary Force, Okinawa, Japan.

In truth, Michael was transformed into a torrent of destruction and revenge with little memory and one mission: to hunt down and destroy the man who took everything from him.
Written and illustrated by Quinn McGowan