| operative network | writing archive: columns - reviews - interviews - features
features archive: holiday music
Holiday Madness
from christmas to kwanzaa, your best bets for december 1997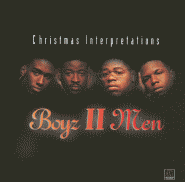 The days are getting shorter, the nights longer, and people rush by in more clothes that one would expect for a City of Lost Angels -- that's right, the holiday season is upon us once again! While many would sit and debate the merits of either celebrating a holiday adapted from the bloodthirsty rituals of Visigoths, complete with their Nordic greenery and satanic icons, it's probably easier to sit down and chill with some lovely sounds over a savory cup of egg nog. Or whatever fills your ho-ho.

Most people of color do tend to go the Judaeo-Christian way and celebrate Christmas, and there's a healthy bevy of music to keep them in yuletide cheer until well into January. For instance, the 1993 Christmas Interpretations by modern day barbershop quarter Boyz II Men features Philly styled versions of all the Xmas faves like "Let it Snow" or "Silent Night."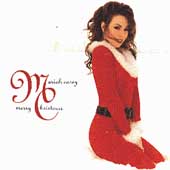 The racial gumbo known as Mariah Carey also has a critically acclaimed seasonal collection, Merry Christmas. This 1994 album still warms chestnuts over an open fire, with high pitched renderings of "Santa Claus is Comin' to Town" and "Oh Holy Night," with the C&C Music Factory providing the backdrops, should be just the bizarre gift that could put you over the top this season.

Then again, perhaps all that "ho ho ho" stuff makes you go "Bah, humbug!" Perhaps you want some quality music this year, to ring in the nuevo ano with. Luckily for you, several collections have just hit the stores and are ready for your perusal.

Like Tony Toni Toni's Hits, a slamming collection of all your favorites from the Oakland band, definitely would be perfect to groove you through Kwanzaa. Then again, perhaps the classical stirrings of The Philly Sound: Kenny Gamble, Leon Huff & The Story of Brotherly Love are what you're looking for. Described by Entertainment Weekly as "The Babyface of the early '70s," you'll find such classics that these songwriters penned as Harold Melvin & The Blue Notes, "The Love I Lost," the O'Jay's "Love Train," or perennial cheating icon Billy Paul's "Me and Mrs. Jones." The new Impulse collection of John Coltrane, The Complete 1961 Village Vanguard Recordings also leave one heck of a dent in your mental scene, or you could cuddle up with the brilliant breakthroughs of Chicago's Common, One Day It'll All Make Sense and Wyclef Jean's The Carnival, both easily will put you in the right mood for less Eurocentric thoughts this holiday season.

There are, of course, grillions of other sounds you could be listening to this time of the year, but to be honest, cataloguing them all would have been a book, let alone an article, in itself. These recommendations from Slave Trade are just teasers to get you into your record stores and in that buying mood -- if the end of the year isn't the time for rampant consumerism, when is? So load up on musical treats instead of an extra helping of fruitcake, and ring in the new year under a groove and under some mistletoe.