Posted in
life
on January 20th, 2013 by Hannibal Tabu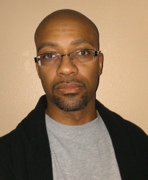 "… I tried to be perfect
it just wasn't worth it
nothing could ever be so wrong
it's hard to believe me
it never gets easy
I guess I knew that all along
As the clock ticked over to start my fortieth trip around an impossible ball of gas explosions, I sat in a run down bar in Torrance, California, bracketed with commentary on Doctor Who and reminiscences over a fallen friend. One of my best friends stood on stage, maybe twenty five feet away, finishing up strains of "The Ballroom Blitz." The songs I sang on the eve of this milestone will provide punctuation for these musings.
"… there are many thing that I would like to say to you
but I don't know how …
On one hand, I have a laundry list of accomplishments worth noting. Edited a national magazine with a circulation of 200,000 by the time I was 21. Guiding hand in the construction of five multi-million dollar websites. Two novels published. Poetry published in a number of anthologies and journals. Talented wife, wonderful children, steady job at a company investing in growth.
"… off in the night, while you live it up, I'm off to sleep
waging wars to shape the poet and the beat
I hope it's gonna make you notice
I hope it's gonna make you notice

… someone like me …"
I have my share of demerits and disparagements against my name. A failed marriage during the first Dubya presidency. Financial catastrophes. Car accidents, almost dying four or five times … in the vernacular, "sh** got real," too.
"… a heart that's full up like a land fill,
a job that slowly kills you,
bruises that won't heal …"
Through out my childhood and my twenties, I had a recurring dream that in September of 2013, I would be run down in the middle of a street by a yellow Ford Gran Torino. It was as crystal clear in my mind as any memory. I don't seriously believe it will happen, but let's just say I am going to be very conservative in my movements in September, and likely to drive right up to anywhere I'll need to be.
"… it's the terror of knowing
what this world is about
watching some good friends
screaming 'Let me out'
pray tomorrow gets me higher high high
pressure on people, people on streets …"
One of my strongest beliefs was that a brother younger than 40 in a Cadillac was begging for trouble. I imagined the birthday would come and I'd magically transform — grow gray tinted dreadlocks, ditch the t-shirts and jeans for button shirts and slacks with a mean crease. You know, look like a grown up.
I find the all-purpose style I've had since college still holds up, that I can dress it up with a button shirt and take a meeting, but in general, my Nissan Altima's a more innocuous (and cost effective) choice, that even a week's worth of hair on my head feels so hot and itchy that it's simpler to get my latter-season Ben Sisko on. I don't wanna be somebody different, not like that. Just a more effective me.
"… even the best fall down sometimes
even the wrong words seem to rhyme
out of the doubt that fills your mind
you finally find
you and I
collide …
I say all this to say that I could go in any direction. I could toil away my days like the beleaguered protagonist of The Police's "Synchronicity 2″ or I could become the Black George Lucas, or hit any point in between. All my best laid plans lie shattered on the road behind me, diminished from the second they made contact with the harsh light of reality. I honestly don't know where I'm going, or what's next, but I'm at a point where I care a lot less about it.
"… don't give up your independence
unless it feels so right
nothing good comes easily
sometimes you gotta fight …"
What I do know is that I'm finding a balance to know what's right for me. I tweeted this past year that every minute for me is stolen from one of you. That's fine. It's not every minute, and I do a lot for others. There's a space between the vile jackass I once was and the non-stop normal guy I could become where I can take care of business while still furthering my own star-shattering ambitions.
"… nobody said it was easy,
girl it'd be a shame for us to part
nobody said it was easy,
no one ever said it would be so hard

I'm going back to the start …
So, this is 40, with apologies to Judd Apatow.
Playing (Music): "Such Great Heights" by The Postal Service

Tags:
birthday
,
forty
,
milestone
,
older