Posted in
blame society
,
children
,
creativity
,
culture
,
family
,
poetry
on May 7th, 2012 by Hannibal Tabu
National Poetry Writing Month is over, but once in a while, something sneaks out as a poem anyway.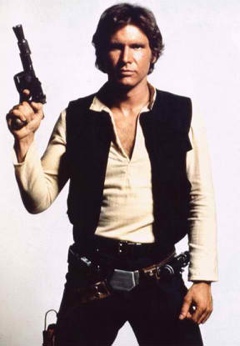 I used to be
single gray, rain-laden cloud
interceding in sunniest days.

Malicious cackles,
dipping through traffic
whipping wet willies or
just sayin' stuff to make you mad.

Chaos street spirit,
fomenting maelstrom
bringin motherfunkin' ruckus
because I could,
because it was a calling.

Now I make deliveries
more surgically,
save up everyday mischief to
manifest as manuscripts
HTML code the new flavor in your ear
plant seeds of evolution.

Now I'm toddler smiles at sunrise,
cubicle citizen
parent teacher conference alibis
for crimes you can't conceive.

Today my madness
comes downloadable for your tablet,
or as pint sized sweethearts
growing up, ready
to tear it all down.
I don't have to
do all the work myself.

Nothing changes
and everything changes.
To understand,
you have to know where to look.

"When Bad Boys Become Good Men"
By Hannibal Tabu

I'll have to do my next superhero piece for the next NaPoWriMo I participate in. Next year looks like April will be for National Short Story Writing Month. Fingers crossed.
Playing (Music): "Street Lights" by Kanye West

Tags:
cad
,
evolve
,
Han solo
,
rascal
,
scoundrel