Posted in
104
,
business
on February 5th, 2014 by Hannibal Tabu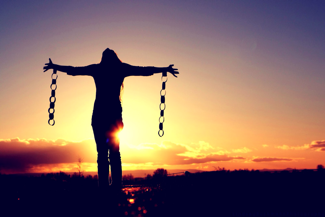 As of Monday, I will officially be back on the open market after five and a half years with a major integrated managed care organization (MIMCO).
I learned a lot during my time with MIMCO, made some great friends and have no regrets that my time there has come to a close. I'm excited to move forward with new opportunities and new accomplishments.
What am I available to do? I'm glad you asked — I'll list from lowest to highest level of committment.
FREELANCE WRITING AND EDITING: Blurbs to articles, marketing to journalism, comic books to prose fiction, retail to internal communications.
DJ/KARAOKE HOSTING: The largest events I've done were concert venues, the smallest were private parties in a home. Ready to deliver good times.
WEB PRODUCTION: From wireframes to final deployments, I've ushered more websites from concept to execution than I can remember. Small accounts and large.
LONG TERM PROJECT/PRODUCT MANAGEMENT: When you need someone to make sure the trains run on time, that things keep going right after you did it the first time.
I can do a number of other things, but I normally stay focused on these areas.
Feel free to contact me with any opportunities or inquiries.

Tags:
employment
,
grind
,
hustle
,
stuff to do
,
This much is true
,
wth hannibal?