Posted in
104
,
bad ideas
on June 26th, 2013 by Hannibal Tabu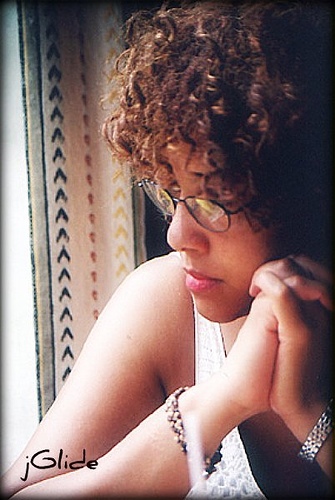 I won a scholarship for oratory when I was in eleventh grade.
Two debating trophies, numerous appearances in school plays and talent shows, multiple shows singing in choirs and being told "do that thing, show your uncle" at family gatherings. I raised $175,000 for USC, $50 at a time on the phone, one of maybe a dozen telemarketing jobs I held between the ages of 15 and 21. I hosted karaoke for six years, dealing with the anxious and the drunken and the jolly and the frustrated. I edited a community newspaper for six slightly different years, and have been a crucial part of four start up companies. I have over 1,400 friends on Facebook and over a thousand followers on Twitter, many of whom are probably actual real people.
I dressed loudly — brash colors, Hammer pants in high school hallways, weird hair and more. I spoke (and in some cases still do) loudly, my laughter and voice filling rooms without any conscious effort on my part. In high school I was in twenty extracurricular activities. College found me center of a very active group of politically minded souls seeking change but desperately, unconsciously running away from it. I made myself seen, I made myself visible and stood out without seeming to try.
I think, in retrospect, that I hated it all.
At forty, I will go so far to avoid even regular, every day interaction with people that I will listen as I walk through the monochromatic cubicles of my days, turning if I suspect someone walking in a way that will intersect my path. I go to the bathroom on a floor that has fewer guys in an effort to seek solitude, even in my bodily functions. I don't call my friends, even the ones I really like. I seek to convert the hobbies of associates into business opportunities for us so if I do interact with them at least I can envision the possibility of profit.
Given my preference, I would sit in a room with headphones on, typing and coding and designing and making songs, all day. I wouldn't mind if I didn't have social networking — I do it so people don't forget who I am, for the day when my product comes to market, and hopefully help drive the profits I seek. If not for my ambitions, I could easily become a hermit and recluse without much thought.
I drive about a half hour, to and from work, every week day and after dealing with personalities that desperately make me wanna drive my car into traffic, the silence and the songs I sing to myself are a balm that allows me to continue.
I think I actually lost the paperwork for the scholarship, and I remember being too embarrassed and unwilling to find someone to talk to, so I never used it.
This is not something I say to tell you all to bugger off. That's not my goal. It's just coming to a better understanding of who I am, and how we'll all deal with each other.
We are all walking a difficult path.
Watching (TED Talks): Susan Cain, "The power of introverts"

Tags:
anti-social
,
book
,
Introvert
,
loner
,
odd
,
quiet
,
Susan Cain
,
Ted talk
,
weirdo