During the month of September, I'll be DJing the pre and post shows for grandstand concerts at the Los Angeles County Fair. I will likely not interact with the talent. I will not get you a free ticket. I will be working and not very chatty. I will rock the party that, likely, will rock your body, should you attend.
All shows take place at the Pomona Fairplex (I got lost on my way to Pomona once with my mom, ask me some time, funny story). I start rocking around 7:30 or 8 and will be done around midnight, at which time the fair closes and they will hurl you from the premises. Just kidding. Probably.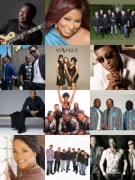 In order, here's the list of shows I'm doing …
I already did one "warm up" show (because I was rusty and didn't feel confident, but it went pretty well) where I did a mostly 80s set for the B-52s. Super fun getting a chance to play "The Batter Ram" and two songs by LA's Dream Team!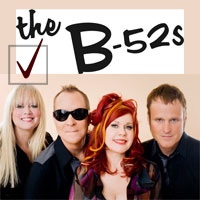 I'm doing these shows in conjunction with YNotLive Entertainment, the company formerly known as Starlight Entertainment. I probably won't be drunk. Right, then.
If you're making the drive, be patient with the roads as they're super crowded and stuff ain't going anywhere. Leave early, be prepared for them to search your bags and have fun. I know I will!
Playing (Music): "Girls on Film" by Duran Duran

Tags:
average white band
,
babyface
,
Boyz
,
Chaka khan
,
earth wind and fire
,
Edmonds
,
en vogue
,
Evelyn champagne king
,
fairplex
,
George benson
,
Heatwave
,
Kenny
,
Lenny Williams
,
Los Angeles county fair
,
men
,
Pomona
,
rose Royce
,
tower of power
,
war